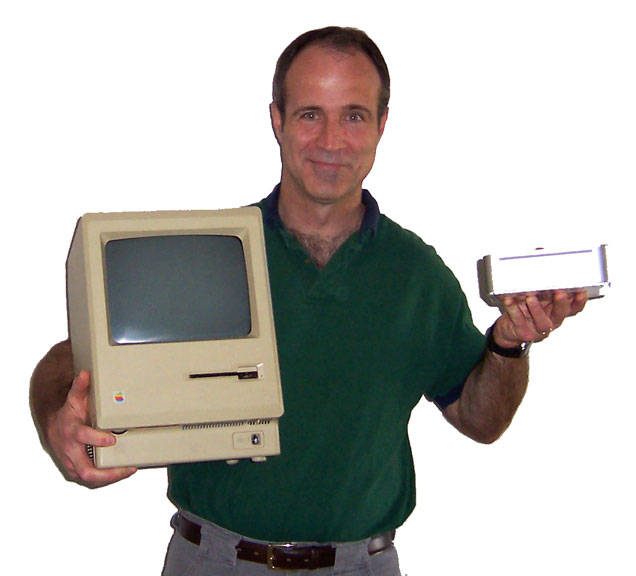 Macintosh 128k (1984) Compared to Mac Mini (2005)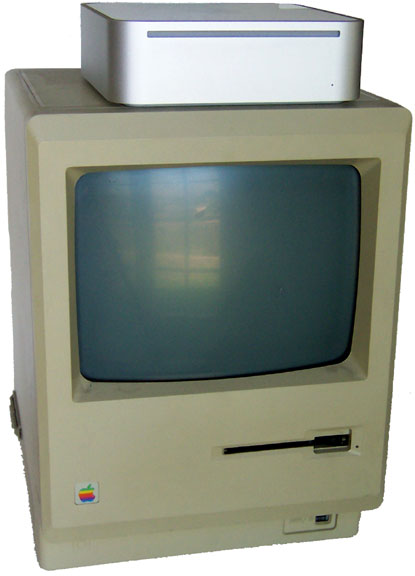 Mac Mini (2005) on top of Macintosh 128k (1984)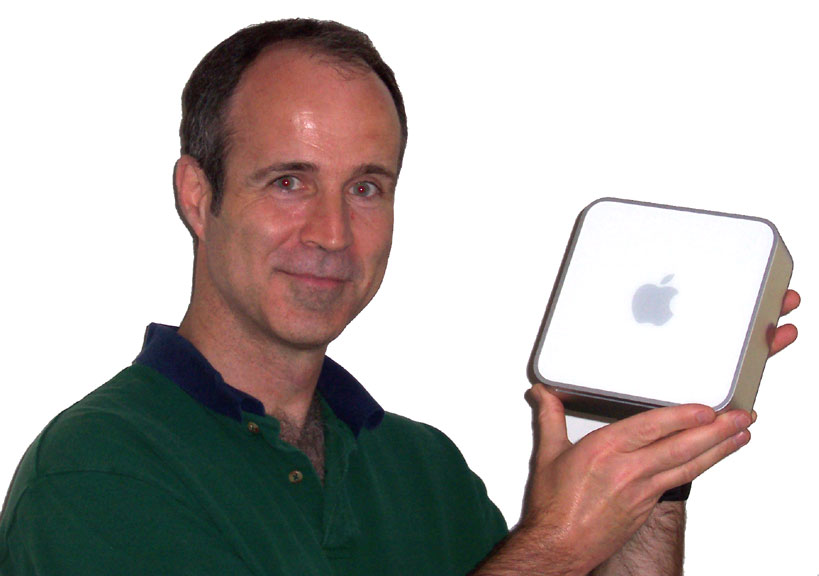 Proud new Mac Mini owner. My first new Apple!!!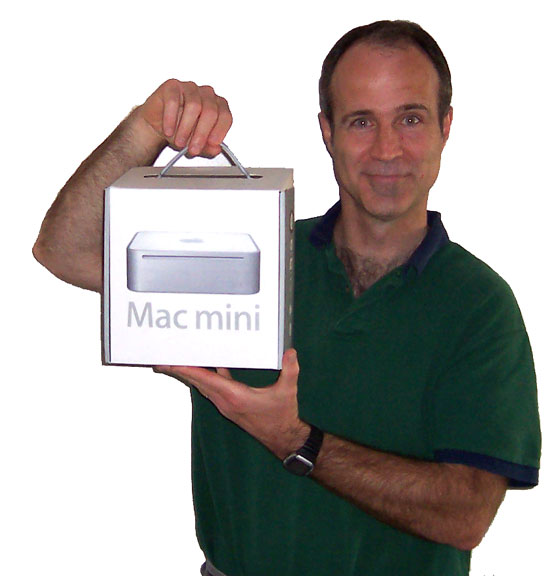 The amazingly small box it comes in. The manuals of an old computer took up several times the space!




The back showing ports and air vents.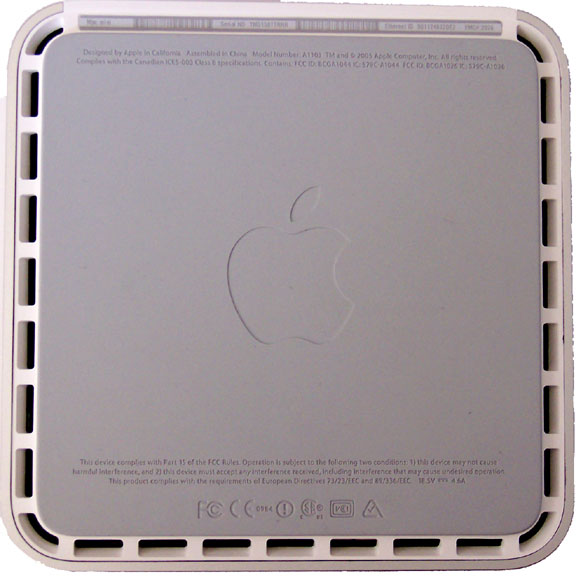 The bottom showing air vents for cooling.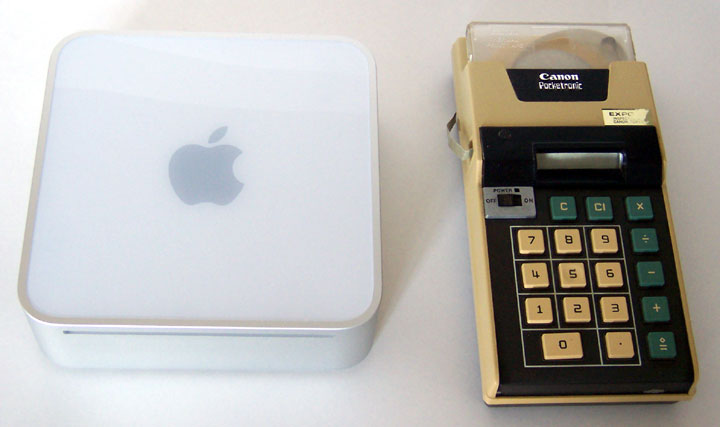 Only slightly larger than the first "pocket" calculator, the Canon Pocketronic (1970).